What is a Forex Affiliate Program?
The Forex markets have always attracted considerable attention over the years.
There are millions of people looking to turn a consistent profit by investing or trading in the Forex market. As the interest is rising in this industry, more and more marketers are looking at different ways by which they can make money as affiliates too. One of the best ways to do that is by joining an affiliate forex program.
These programs are designed for marketers to help generate more clicks and sign-ups for forex brokers, traders, and platforms.
Making Money with Forex Broker Affiliate Programs
Most networks also provide their affiliates with marketing tools and optimization so that it's easier for them to focus on their marketing and ultimately achieve the desired results. Algo-Affiliates is one such example where tracking metrics and automated algorithms give forex affiliates a distinct advantage in the market. 
The commission that you will earn varies according to the payment structure of the program. Sometimes, it can be according to the number of conversions or based on the volume of trading by your referrals. There are other options that you may get as well. 
When you are searching for forex broker affiliate programs, your choice should depend on the quality, reliability, and reputation of the program. Plus, another vital aspect that should never be overlooked is the support they provide. 
Affiliate marketers can make lots of money, provided they know what they are doing. For every referral that you send to a platform or a broker, you make money off of it. The best thing about affiliate programs is that you also get access to a wide array of marketing materials that you can use in order to promote the brands.
Because of the high potential value of forex clients, CPAs and commissions are generally higher than the average of other niches. If you have a decent marketing strategy, you can make a great deal of money this way. If you already have an established blog, website, newsletter, or social media presence, you can easily make a decent amount of money this way. 
In a world full of political conflicts globally, as well as blockades on goods, wars, and skirmishes, we have seen a huge impact on international trade. Along with remaining COVID-based issues for production, supply chains, and labor, this has all translated into greater fluctuations in currency prices, thereby creating great opportunities for profit. This brings us to affiliate marketing, an excellent way for trading and forex brands to find new customers for their trading platforms, forex knowledge tools, and other systems that can help traders boost their trading skills and success.
Naturally, traders can make a loss on forex trading too, but by following well-known strategies, educating themselves about the market, or riding the more volatile trends, forex trading can be highly lucrative.
With many available digital exchanges enabling people to trade in currencies, there are plenty of brands with affiliate marketing programs, as well as affiliate networks offering FX deals to get new traders onboard.
With this complete guide, you will find out all there is to know about these programs and how you can make money as a forex affiliate. However, before we move on to the details, it is important for you to understand the concept of forex affiliate marketing.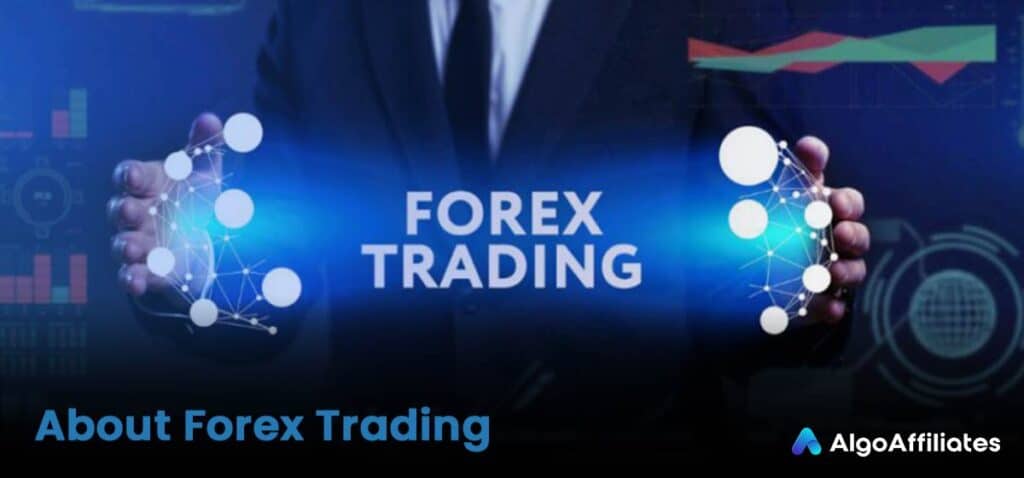 What is Forex trading
Forex trading ( Foreign exchange or FX)  is one of the longest-standing financial commerce businesses. For over 500 years, forex trading has enabled people to buy and sell currencies, aiming to make a profit on the rise and fall of various currency prices, be they US dollars, euros, British pounds, Chinese yuan, and many others.
Forex trading is done through centralized exchanges and brokers. As an affiliate, your aim would be to get more customers or clients for these fx exchanges and brokers. By joining such a program, you will get a unique ID that you will use to track referrals. The more referrals you generate, the more you earn.
In the digital age, the speed of these trades has increased massively and the ability to turn a profit based on increasingly fractious markets has grown. This allure and profit potential continue to attract personal investors alongside major banks and trading businesses. The value of the market is massive, and in 2021 it generated $2.409 quadrillion (over $6.5 trillion every day) in business, and who doesn't want a piece of that pie?
Buying and selling Currencies
Forex trading is essentially the simultaneous buying of a currency and selling of another. You buy one currency and then later sell that currency when it becomes more valuable. Alternatively, you can invest in a basket of currencies and sell when the winners have peaked or you can move your capital across many different currencies in a chain, building a profit that you can withdraw or reinvest.
This is the basis of currency trading, yet this type of trading has a lot to offer, and as forex trading platforms offer more features, the complexity of making deals and scoring a profit increases. Before you start, here are some basic forex trading terms to know.
Algo Trading – Algorithmic trading sees advanced computer programs or AI making investment decisions at high-speed based on market activity and other inputs.
Basis Point – The primary unit of measuring the change in the value of currencies at 0.01%.
Chart Patterns – The patterns of movement that investors look for in forex markets. Common examples include candlesticks and triangle patterns.
Contract for Difference (CFD) – A contract speculating on the future direction of an asset's market price without owning the asset.
Dead Cat Bounce – A brief upturn in a weak investment asset that is still on the way down.
Emerging Markets – While most currency trades are with the major global currencies, emerging markets create fresh forex opportunities.
Foreign Currency Effects – As your local currency falls, the value of foreign currencies will rise and vice versa.
Forex Ask – The price at which a seller is willing to sell.
Forex Bid – The price at which a buyer is willing to buy.
Forex Spread – A high spread means a wide gap between bid and ask prices, typically due to volatility in the market.
Forex Swap – A time-based trade on the first currency and the direction it will head compared to the second currency in the currency pair.
High-frequency Trading – Using computers to make rapid forex deals based on data.
Institutional Investors – The people making deals on behalf of banks, pensions, and major funds.
Mark to Market – The daily re-evaluation of assets rather than relying on original values.
Noise Trading – Trading on a hunch, gossip, or whim, which is not advisable.
Open Orders – A trade that will be fulfilled when a currency hits a determined price.
Position Trading – Traders waiting for the market (currency values) to come to them.
Risk on/off – Risk-on trades are riskier, while risk-off trades are usually in safer assets.
Sell-off – A situation where lots of traders sell an asset, creating a short-term drop but creating the potential for buyers to invest cheaply.
Trend Line – Part of a price chart that identifies the movement of currency values.
Volatility – In forex trading, volatility defines the scale of ups and downs for a specific currency pair. Volatility charts help identify trading patterns and opportunities.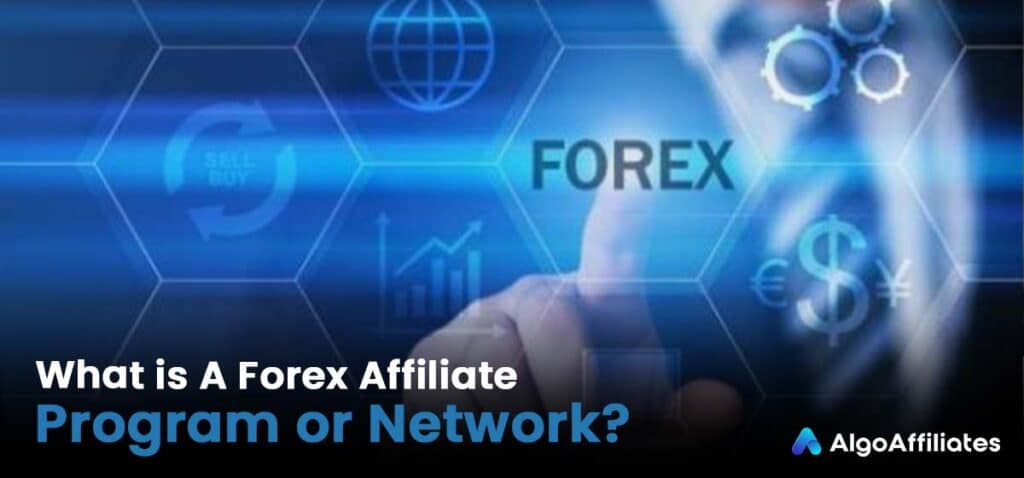 What is A Forex Affiliate Program or Network?
As online stock, crypto, and currency trading have become more accessible, there are many banks, investment houses, and brokers that want new customers to trade with them. They have even created apps and services that make it easier for the average person to trade and invest.
Today, there are thousands of online forex trading sites, and they are all hungry for more business. This is where forex affiliate programs play a huge role. Affiliate marketers use a variety of online marketing programs techniques and channels to refer potential clients to these forex brands. If the lead converts into a depositing client, the affiliate earns a commission.
The forex affiliate program manages and facilitates operations with the brand, and with the affiliate (publisher). The program is like a "middle-man", but it is also very much involved in the processes. The affiliate program may be owned and managed by the brand internally, or it may be outsourced to a separate company or affiliate network.
A forex affiliate network is like a hub or portal for many forex brands that may not necessarily be related. The affiliate network is essentially a huge affiliate program that has many affiliate programs from different brands under its wings.
Forex Affiliate Program Manages the Following Activities:
Providing an affiliate management platform and marketing tools
Recruiting new affiliates
Developing marketing content, such as banners, landing pages, etc.
Tracking and reporting on performance
Creating promotions and incentives to motivate affiliates
Paying commissions to affiliates
Providing training and support to affiliates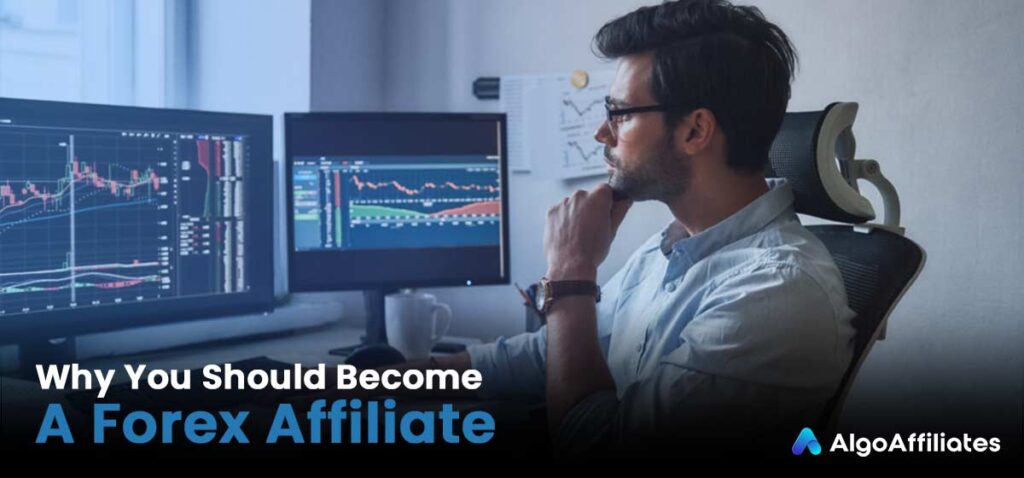 Why You Should Become a Forex Affiliate (High Paying Niche)
The benefits of becoming a forex affiliate are the potential for a reliable and regular high-value income stream. There are many forex services to promote, and the complexity of the market makes it ideal to run a site or blog explaining the pros, cons, and opportunities that forex trading can provide.
For affiliates, commissions are generally based on a cost-per-action (CPA) model.  The CPA is a once-off payment when your referral signs up with a forex broker trading site and makes the minimum deposit amount into their trading account. The CPA amount can range from around $85 to $500 depending on various criteria.
While CPA is the most common earnings model, there are CPL (Cost per lead) affiliate offers that pay a small fee for each signup, irrespective of whether the lead deposits or not.
How much should an affiliate invest into their forex affiliate business?
There is no predefined formula for the time and investment to build a successful affiliate business. While some affiliates aspire to have a massive portal of information with hundreds of broker reviews, others may opt for a simple blog or social media channel.
Other considerations will be whether you produce content yourself or outsource it, and the type of content, be it articles, videos, podcasts, etc. There is also the question of traffic generation, and if you will use SEO, paid traffic sources, social media, or other organic traffic methods.
The amount you invest will depend on your circumstances and available time and capital. There are many successful affiliates that work full-time on their affiliate businesses, while others do it part-time.
Everything should always come back to ROI. Like any business, you need to ensure you remain profitable, so you need to factor in all costs including your time. When you understand your ROI, you can determine if there is room for improvement or if you would be better off doing something else.
Some more important Forex Related FAQs: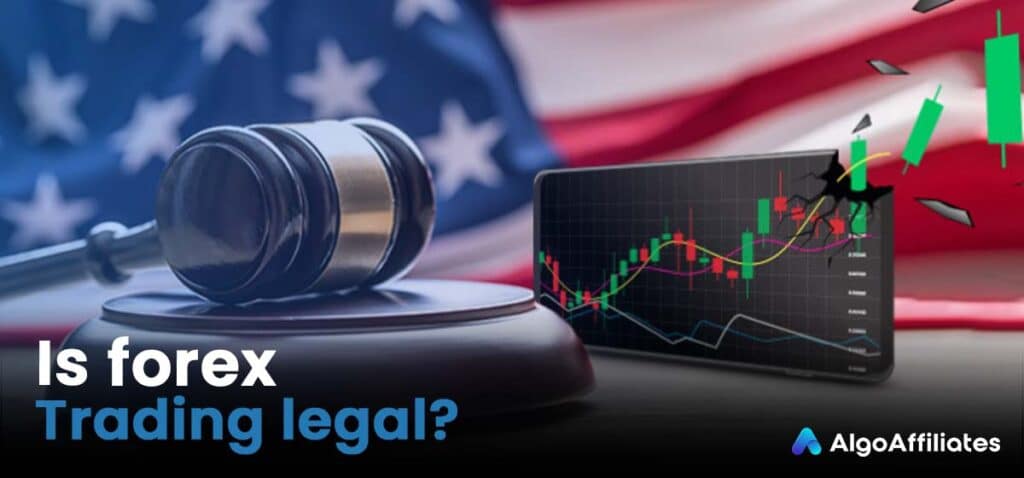 Certain types of trading are banned or restricted in some countries, and many more are cracking down on CFD trading due to the risk of massive losses. However, there's a difference between restrictions on trading, and being outright illegal. Forex trading is legal in many countries, with certain restrictions from a legal and regulatory aspect.
Before entering any market as an affiliate marketer, you should understand the legal landscape in terms of trading as well as advertising restrictions. In some regions, you may need to include disclaimers in your marketing about the risks involved with trading, or there may be certain things you cannot claim, such as "make money easily" or providing financial advice if you are not licensed to do so. To stay on the safe side things, it is always advisable to promote licensed and regulated brands, and their affiliate managers will guide you accordingly so that everyone plays by the rules.
Is forex a good affiliate niche?
The potential is huge for affiliates to make a lot of money, certainly better than many other affiliate markets. There are many forex programs offering high-value affiliate offers to choose from. It is important to understand that you will have to put in a major effort to deliver authoritative and interesting content to build and keep your audience.
At the same time, you are competing against lots of sites with experience in the market, and you need to be able to keep up with a fast-changing forex world with highly volatile conditions. In the world of performance marketing, there is a rule of thumb when choosing a niche to promote, and it basically is that the more competition there is, the more lucrative the niche.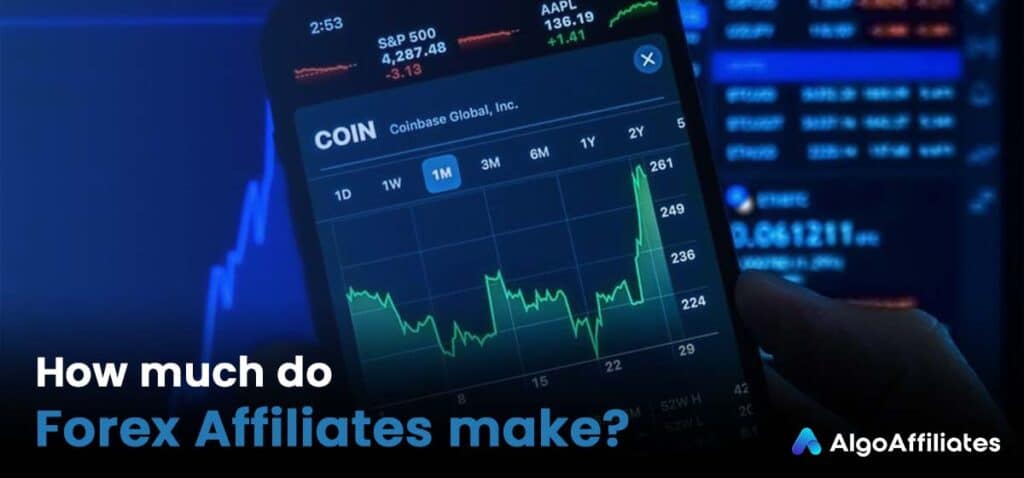 How much do forex affiliates make?
Forex affiliates stand to make a lot of money if they can attract large volumes of traffic or high-value customers. So-called "whales" may spend a fortune trading, and if the affiliate program provides a commission on trades, then there is substantial money to be made.
Some of the highest-earning affiliate marketers have attained their success from promoting forex, and it is not uncommon for forex super-affiliates to earn 5 and even 6-figure incomes monthly. While that is on the high end of the spectrum, there are plenty of forex affiliates that earn a substantial living from promoting FX.
How do I become a forex affiliate?
If you are completely new to affiliate marketing, then it is highly recommended to educate yourself about affiliate marketing in general, how to generate traffic, marketing psychology, campaign optimization, SEO, media buying, social media marketing, and many other key disciplines that will serve you well.
Once you have a solid foundation, you can begin your journey into the forex affiliate arena. If you already have the knowledge and or experience of affiliate marketing, then you are also ready to begin your new venture.
The first step is to build a business plan that details exactly what you plan to do, whether it's building a blog or website, developing a social media following, or any other platform you plan to use to draw an audience and then promote FX offers to them.
A vital component that you need to really put a lot of time and thought into is your marketing plan, and how you intend to get traffic as well as setting a marketing budget. You should also decide what metrics you will use to measure your performance and set yourself targets. Just remember, "failing to plan, is planning to fail!"
Do the groundwork properly and it will pay off.
With a clear plan, you can start building your affiliate business, plus you can start creating a shortlist of affiliate programs and networks you plan to join. It is recommended to only sign up with affiliate programs once you have something worth showing them, be it your blog, website, or social media following because many programs won't approve you without it, plus it gives you more legitimacy and the potential to negotiate a better deal.
Often, new affiliates quit before they reach the tipping point where things start flowing. To be successful, this requires time and commitment, and remember that success won't come overnight. Stick to your plan and be consistent.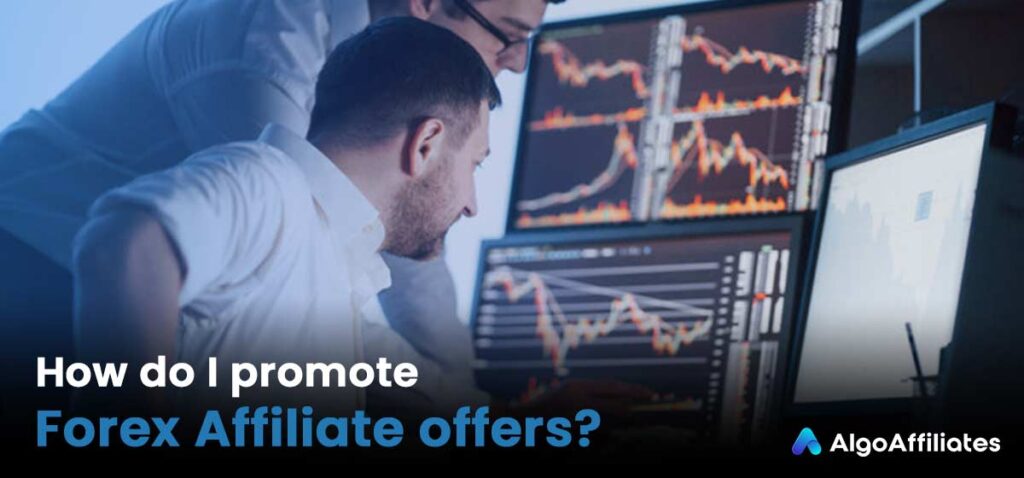 How do I promote Forex Affiliate offers?
With so many affiliate programs and so much forex trading content out there, you should do something to distinguish yourself in the marketplace, including:
Creating a level of authority by providing high-quality and valuable information.
Focusing on trading news and keeping people up to date on events.
Writing reviews on trading platforms and their latest offers or deals.
Sharing or discussing information from well-known trading sources like Jim Cramer.
Highlighting wider fintech, crypto, and trading opportunities.
With each post, share your forex affiliate links, and discuss them as part of the content. Then engage with your audience regularly by using social media to build a profile and share posts.
Do all Forex products work in all countries?
There are lots of searches like "Does XM forex accept affiliates from the US?" and in most cases, the answer is yes if you are in a major territory. But there are exceptions with some nations under sanctions from the US or other governments, and in some countries this type of trading is illegal.
Belgium, Canada, and China are prominent examples where personal forex and other trading is being restricted, and there are plenty of others, but the rules could change over time, and as new trading products and markets appear there could be grey areas in many regions.
How can I add value to my site?
What makes you or your site different, is the question you need to answer. If you make no effort and churn out that the same thing as most forex affiliates, you won't get the audience or the income. Look at what you can do better or differently, such as always-on, breaking news, to in-depth roundups, and analysis. Alternatively, focus on a small niche within forex trading like emerging markets that could attract investors. Everything that makes your site valuable will help generate a revenue stream.
How Do Forex Affiliate Broker Affiliate Programs Work?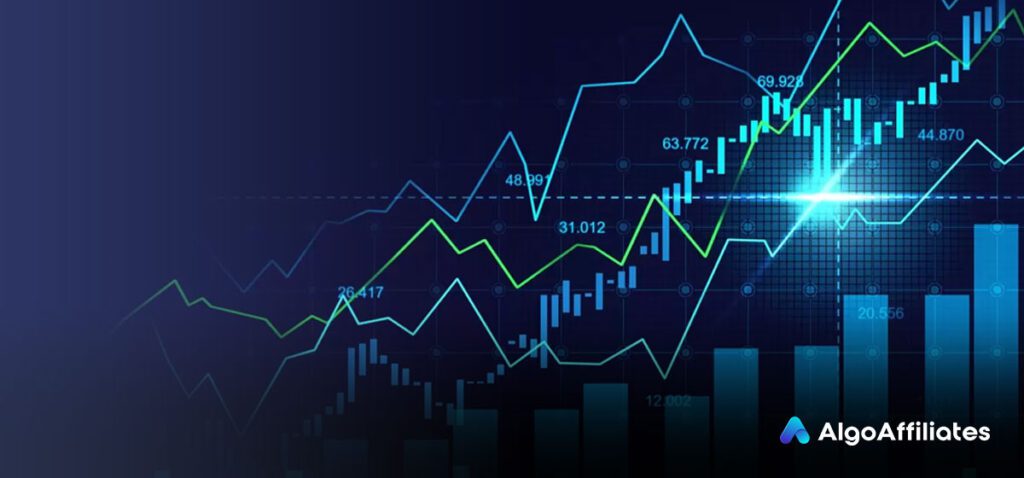 Now, that you have a clear picture of the basics of forex affiliate marketing, let's talk about the affiliate programs or networks so you can get a better idea of how forex broker affiliates programs work. There are different forex affiliate programs that connect marketers with reputable brokerage firms or trading systems. The way they operate, or work is fairly simple and similar. 
Affiliate networks essentially look to collaborate with affiliates that have some knowledge on the subject of forex trading and have an established web presence. This helps the forex broker affiliate programs get more traction from promotions and marketing of their services. 
So, if you are maintaining a trading blog with a large following or a video channel, you can have a higher chance of success with forex affiliate broker programs.
This is how the process works:
You Sign Up as a Forex Affiliate with a Broker Program or Network. You can choose one according to your goals, commission rate, and skills. 

Once you have registered as a partner or affiliate, you are given a referral link that is unique and allows the program to track your performance. 

As a forex affiliate, this referral link can be promoted with any audience depending, however, the most targeted the audience towards finance, investment, and trading, the greater your odds of success.  
How to Choose Forex Broker Affiliate Programs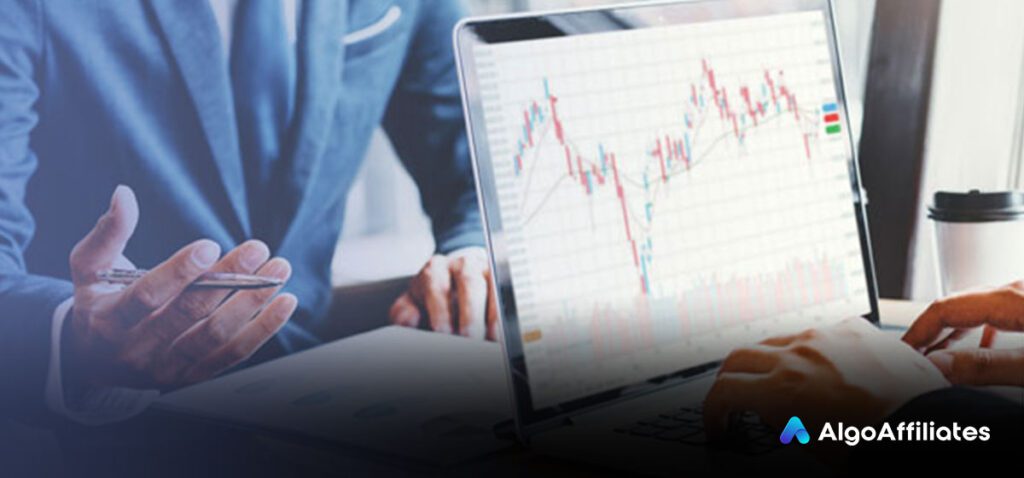 When you are looking for forex affiliate broker programs, things may seem a bit confusing.
There are a lot of factors that you need to consider before making your pick. Ultimately, this can impact your success in forex affiliate marketing and the rate of commission you earn. In order to choose any of the best forex affiliate programs, these are some of the important areas that you should focus on. 
This is one of the first factors that you have to look for in a forex broker affiliate network. Not only do you need to look at the affiliate program but the broker as well. Since you will be promoting the services of a broker, firm, or trading system, you need to know whether they are trustworthy and can provide value to the people you direct towards them. So, it is important to do extensive research and then narrow it down to an affiliate program that offers reliable brokers. 
If you take the case of Algo-Affiliates, it is a network that gives you a big advantage in terms of transparency and trust. Algo-Affiliates only works with top-notch and reliable forex and CFD brokers. They can connect marketers to over a hundred brokers across the globe, in many languages and have a unique optimization algorithm that matches your referrals automatically with the ideal forex broker. 
Quality support is vital when making your choice of a forex affiliate broker program. As an affiliate, you don't want to end up with unresolved issues that cause problems with lead generation and affect your promotional efforts negatively. It's why you want to opt for a forex affiliate program that offers dedicated and quality support. 
In this way, you can get an immediate response to a query and prompt solutions. As an affiliate, you are typically assigned an affiliate manager, who is your point of contact and is there to help you, provide you with guidance and make it easier for you to achieve success. 
Tracking, Reporting, and Payments 
Affiliate marketing falls into the category of performance marketing. What this means is that you earn based on performance. Vital to performance marketing is accurate and reliable tracking and reporting. This means that every click, sign up and conversion should be tracked, and the reporting should be reliable and accurate. Coupled with this are the payments, which need to be on time, every time. Whichever affiliate program you choose to partner with, do some research into their reputation for providing honest and reliable reporting and on-time commission payments.  
What Type of Commissions do Forex Affiliate Programs Offer?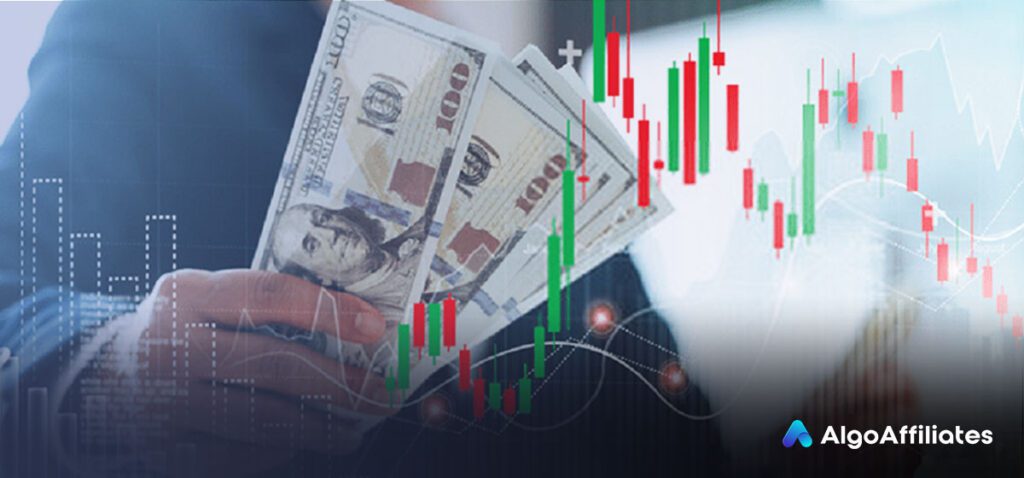 This is undoubtedly a crucial factor in your selection of a forex affiliate program. As an affiliate, if you are not clear on the commission plan or scheme, you may find it challenging to make a suitable choice. Let's explore some of the most common commission structures that forex affiliate broker programs offer. 
Revenue Share 
As you can probably tell, this commission system is based on a share of the revenue generated from the trader you referred to the broker or trading system. The broker earns revenue from trading fees or the spread. The typical revenue share is 20% to 40% percent. So, for example, if you are getting 30%, if the trader generates $100 in revenue for the broker, you will get a $30 commission. Bear in mind, this number can be much higher, plus when you have hundreds of traders under your belt, it all adds up. In this commission structure, your income can be steady, and you can continue to focus your promotional efforts to attract more clients. A big benefit of Revenue Share is that in most cases, it's for the lifetime of the trader, which means years down the line, if the trader is still active, you will continue to earn. 
CPA (Cost per Action )
This is the most popular commission structure that you will find being used by a lot of forex affiliate broker programs. It is essentially a high flat fee that is given to the  broker forex affiliate if they bring traders which meet certain requirements such as a minimum deposit or amount of trading volume. The commission you earn by such conversions can range from $200 to $500.
CPA is ideal if you want to create immediate cash flow, as opposed to revenue share which builds up over time. Always be sure to check what the criteria are to qualify for a CPA as this can vary from offer to offer. You may find that with certain brokers who are exceptionally good and converting but not necessarily as good at retention, then CPA is best. The conversion rate of the broker should always be considered in conjunction with the CPA amount. A $1,000 CPA is pointless if the broker only converts leads into trading clients at 1%.
You would be better off with a CPA of $200 and a conversion rate of 20%.
Here our CPA Forex guide :
The Forex market has remained consistent despite considerable financial turmoil, and many people who trade the Forex market regularly are able to register consistent profits. The interest and demand by people for retail forex services are consistently growing and as a CPA forex affiliate, you can leverage the increasing public interest in the Forex markets. By partnering with some of the many CPA forex affiliate programs out there, you can turn a consistent profit.
If you run a Forex-focused blog or are a marketer operating in this industry, you may want to consider joining a reliable Forex affiliate program. However, for people who are new to this, it can be a bit confusing. There are several details that you need to understand before you join any program. Now, before you choose any program, it's important to understand how they work.
Understanding the Cost Per Acquisition (CPA) Model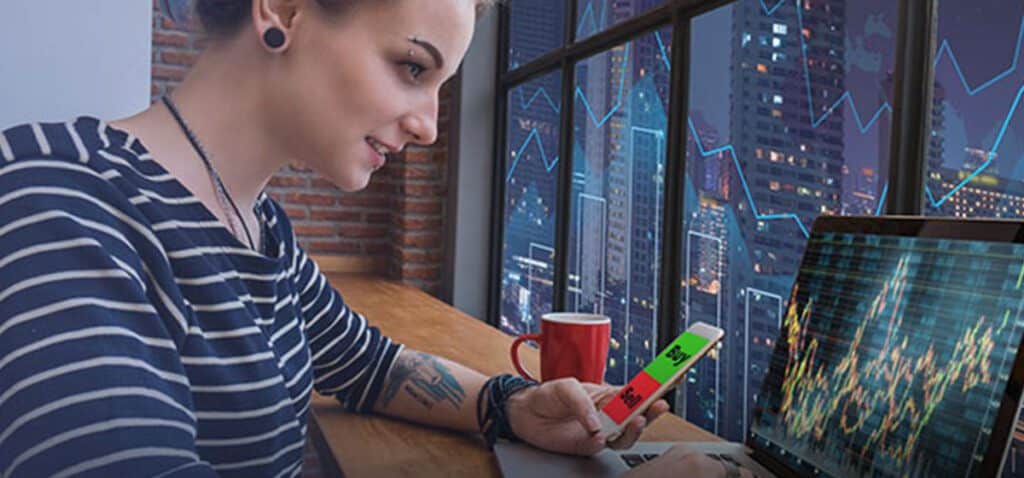 The cost per acquisition model, known commonly as the cost per action model, is a commonly used model in affiliate marketing where advertisers, or merchants, in this case, are willing to pay a commission for a specific action or acquisition. This could range from a variety of different actions, including simple ones such as filling out a form to capture a lead, signing up, or starting to trade.
Many Forex trading platforms offer demo accounts to their customers as well, so in some cases, you could make money if your referral just signs up for one. The best thing to do is to check the payment structure based on actions for the CPA Forex affiliate programs that you intend to join.
CPA is one of the most straightforward forms of affiliate marketing out there. Perhaps one of the most attractive things about the CPA marketing model is that you only need your referrals to meet the CPA requirements to get paid, and you don't need to worry about providing any other services or support to the referrals. Another key benefit is that once you refer someone, the company is responsible for ensuring that they retain the client. Companies that utilize this marketing model are willing to pay their affiliates well for delivering quality clients. 
CPA Affiliate Marketing and Conventional Affiliate Programs Differences 
Even though you will consider CPA affiliate marketing as a subset of standard affiliate marketing, there are some major differences that need to be taken into account. An affiliate marketer is just an advertiser by proxy, who works to promote someone else's products or services.
Basically, in traditional affiliate marketing, the affiliate is paid out whenever a sale is made. They are given a link through which they can promote different products or services, and if a person visits the merchant's website or makes a purchase, the affiliate is given a commission which is usually a fixed amount or percentage of the sale.
However, with CPA affiliate marketing, the commission is not always contingent on a sale. Essentially, you can generate money by just generating a lead for the company. Many people tend to compare CPA with conventional lead generation, primarily because of the sheer benefits that it offers.
But, if you really want to promote your services as a CPA affiliate marketer, one of the main things that you need to focus on is diversity. By utilizing many marketing channels to generate leads, you could easily make a considerable amount of money as an affiliate marketer. 
For example:
as a Forex affiliate marketer, your primary aim will be to get more people to join the broker's program or platform. In order to do that, you can create blog posts and content that highlights the main benefits of joining the broker, and eventually capture the leads. 
In some cases, affiliates also create specific lead magnets in order to incentivize users and generate a sale.
The Main Benefits of Joining a CPA Affiliate Marketing Program
There is a plethora of benefits that you get from joining an affiliate marketing program that uses the CPA model. Perhaps the biggest advantage of joining one is that these programs allow you to create passive income streams. Of course, you will want to create content that generates decent traffic so that you can capitalize on it and monetize it, which may require active thinking, but apart from that, it's all about finding marketing channels that work and optimizing them.
Many Forex brokers and trading platforms have their own CPA Forex affiliate programs that you can join, but if you want to promote many brands, you will probably be better off working with a Forex CPA network that gives you access to many brands. One of the key benefits of working with a CPA network as opposed to many individual CPA forex affiliate programs is economy of scale. An example will illustrate this better.
Let's assume you can generate 100 new clients (FTDs – first-time depositors) per month and you are sending 10 FTDs to 10 affiliate programs. In this case, for each program, 10 FTDs is not much, and they will pay a lower CPA per FTD. Now, let's say you are sending all 100 FTDs to a network, where you are still promoting 10 brands, but it is all going through this one central affiliate network. In this case, 100 FTDs is quite substantial, so the CPA network will pay you a much higher CPA. Another major benefit of a CPA forex network is you don't need to build and maintain many relationships with multiple, individual CPA affiliate programs. This allows you to focus your efforts and free up your time.  
Affiliate CPA marketing doesn't have to be complicated or difficult; you just need to understand the basics in order to get started. For instance, Algo-Affiliates offers one of the best Forex affiliate networks for its affiliates. It is an excellent way for people who want to get started with affiliate marketing and generate a handsome income.
How to Choose a Suitable CPA Affiliate Marketing Program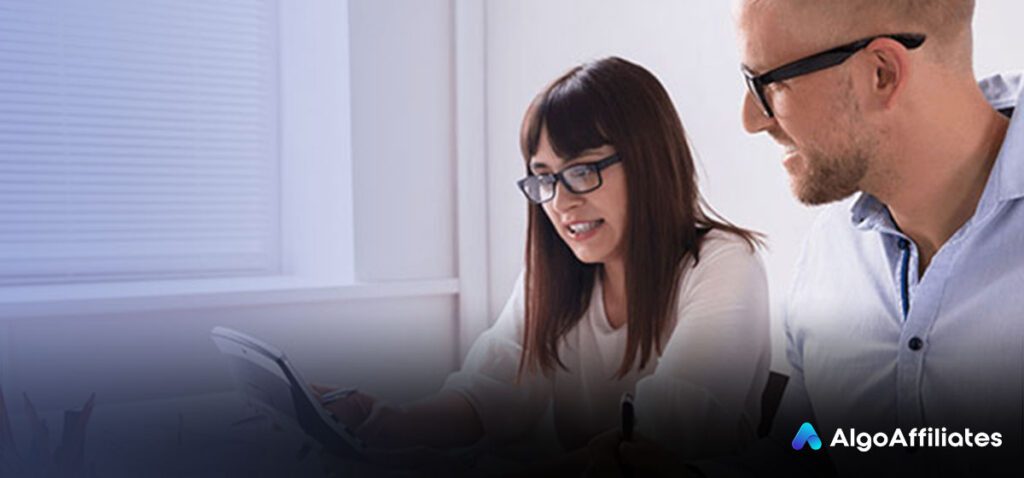 Considering the meteoric popularity and growth of Forex trading, there's no shortage of different affiliate programs out there that you can join. If you are interested in joining any of these programs, the first thing you need to do is to narrow down your options. 
With so many platforms and brokers offering an array of different affiliate marketing programs, it can be a bit confusing to choose one that best fits your needs. That is one of the main reasons why you need to evaluate your options carefully. 
It's imperative, therefore, that you only work with affiliates programs that are trustworthy and reliable. Your visitors are going to trust you for what you are pitching to them, so you have to make sure that you choose a suitable CPA affiliate program that has reputable brands for you to promote. There are quite a few to choose from, but here are some simple factors to consider in order to narrow down your options.
Profitability 
How much commission do you stand to gain for each action? Specifically, what is the cost per action of the program? This is one of the first things that you need to check before you join any program. You need to make sure that you choose a program that rewards you for the efforts that you are putting into generating new business.
Before you join a CPA affiliate network, you need to prioritize your earnings above all else. Go through the fine print in order to determine the best options available to you. Certain programs also require you to have a decent following and consistent incoming traffic on your website. 
If you don't meet those requirements, there probably isn't any point in applying. The best thing to do is to create a site and start generating some traffic. Once you feel that you have built a decent following, you can then plan on monetizing your website.
With that all said, it is not just the amount of CPA, for example, $250 per new client. Assessing this value in isolation is meaningless. You need to also understand that the average conversion ratio, i.e., how effectively do leads get converted into FTDs. It doesn't help you if the affiliate program is offering you $1,000 CPA if they convert at 1%. You will be far better off with a CPA forex affiliate program that pays $200 CPA but has a conversion rate of 20%. Another key way to understand how much value can be generated as a CPA affiliate is to find out the EPC (earnings per click) that the program generates. The higher the EPC, the more earnings potential there is. 
Cookie Expiration Window
Most affiliate programs that utilize the CPA model usually have a cookie expiration window of 30-90 days. The longer the window, the better it will be for you. Essentially, the cookie window determines how long your incoming leads are going to remain valid. If a person uses the link you provide to access the brand (broker / exchange) but doesn't take any action for a certain amount of time, the cookie shall automatically expire, and if they do convert at a later stage, you won't be compensated for it. 
Therefore, the longer the window, the better it will be for you. It's imperative that you check this in the contract before you start promoting with an affiliate program.
Marketing Tools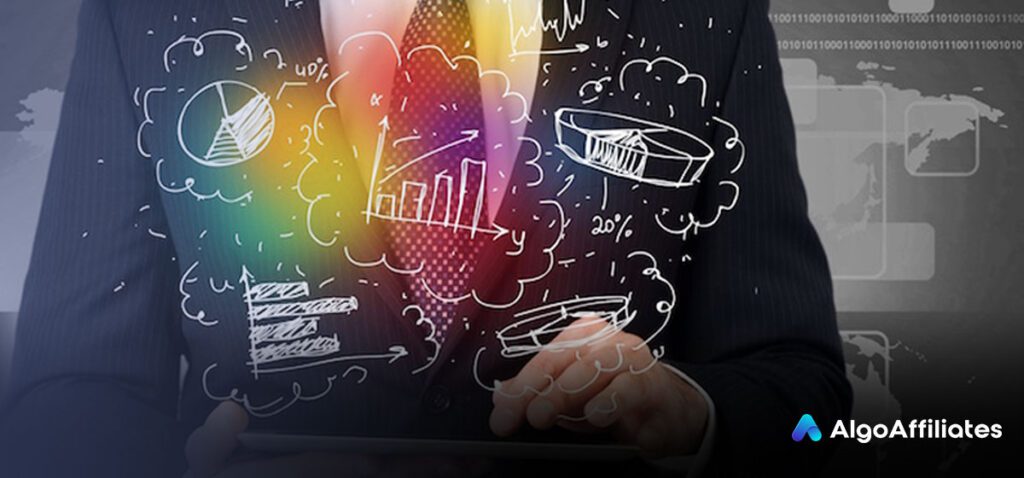 Then, you also need to consider the tools that will be provided to you by the affiliate program for your marketing and promotions. When joining any of the different CPA Forex affiliate programs, you need to check whether they give you access to promotional materials that are high quality, have a strong call to action, and are available in different formats and languages (if needed). 
If you have to do everything on your own, especially designing banners for time-limited campaigns, it's only going to make things more difficult for you. It's always a good idea to join a campaign that gives you access to a bunch of marketing and promotional materials, which saves you from a great deal of trouble and money. Algo-Affiliates makes it easy for its affiliates by giving them a whole array of tools and services that save a great deal of money and simplify things.
Other marketing tools worth considering are rotating banners, auto-optimization tools, smart-links, and more. Having an arsenal of marketing tools at your disposal can make your affiliate journey easier and more lucrative. 
 Support
Above all, you need to choose a program that offers decent support to its affiliates. If your link isn't working or broken, or if there's any kind of an issue, you should be able to reach someone to help figure out what's wrong and fix it. Prompt support goes a long way in reassuring marketers and makes it easy for them to trust the affiliate programs that they join.
CPL (Cost per Lead)
The commission structure is quite similar to CPA, however, there are few key differences. In this earnings model, the forex affiliate earns for each quality lead they direct to the broker. The lead simply needs to register and does not need to deposit or start trading.
The CPL amount will be substantially lower than a CPA, but the volume is higher. Many affiliate marketers specialize in lead generation and don't want to concern themselves with whether the broker converts the leads or retains them as clients. However, it is vital to understand that if your leads are very poor and don't result in some conversions for the broker, the affiliate program may reduce the CPL amount or revoke the deal entirely.
Always think long-term, because if you can produce high-quality leads, it gives you leverage to demand a higher CPL commission. Also, just bear in mind that the brokers will scrutinize the leads and you may also not get paid for leads that already exist or were referred by other affiliates. 
Hybrid 
This is a combination of CPA and Revenue Sharing. Some of the best forex broker affiliate programs or networks can offer this to marketers. This basically involves the affiliate earning a smaller CPA amount than a pure CPA deal, however, they will also pay you an ongoing revenue share as well. But the revenue share will also be less than a pure rev-share deal.  Hybrid is a great way to generate some regular short-term cash flow as well as build an ongoing annuity revenue stream. 
In the end, your choice should be made depending on the kind of traffic you can generate and the marketing tools that you can make use of to boost conversions. If you take the example of Algo-Affiliates, the network boasts a range of different options that marketers can use to help to earn a lucrative income. 
Promotions and offers.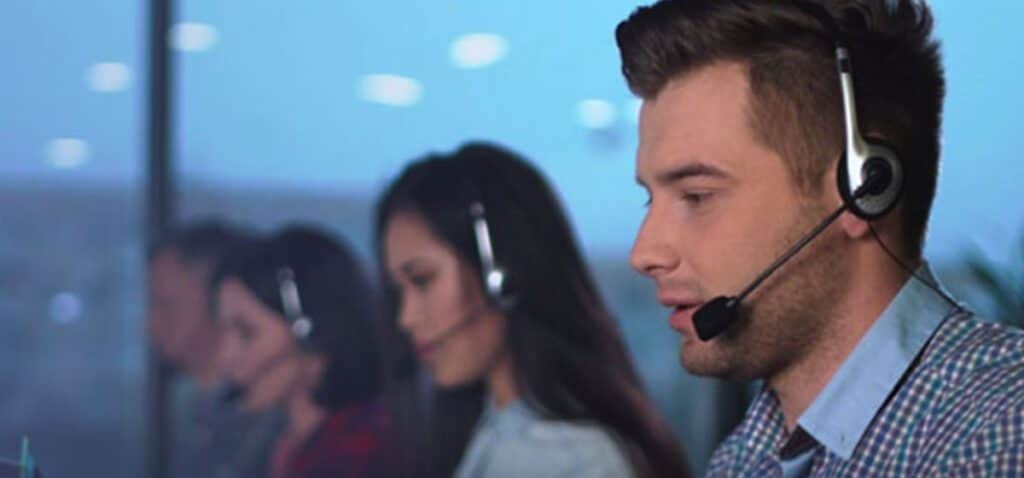 After you have made a decision on which forex broker affiliate program or network you want to work with, the commission model you want, and have signed up, it's time to start marketing. In this guide, we are not going to go into detail about marketing techniques and channels as the scope of that is vast. The most common marketing channels that affiliates use are SEO (Search Engine Optimization), PPC (Pay per click), Paid Media, social media, YouTube, and others. No matter which channel or channels you decide to use, you will need to present your audience with an offer. 
When you join an affiliate program, you will gain access to their offers, promotions, and marketing tools. You will want to take a close look at the promotions. Most brokers offer new clients some kind of welcome sign-up bonus, such as an extra percentage on top of their first deposit. These promotions are a great way to entice your traffic to sign up. Other popular promotions are risk-free trades, where the trader gets a few trades that even if they lose the trade, they get their money back, or they get 1-2 free trades. The broker may offer trader education or trading signals as value-adds and you will certainly want to use these as a way to entice more sign-ups. 
Like everything in the world of marketing, how you package and promote things makes all the difference. As a forex affiliate, you will need to test, test, and test some more to determine what offers work with your traffic and marketing style. 
Track Everything ( the Forex broker will not do it for you)
An especially important tip when it comes to your marketing is to track everything. What this means is not using the same referral link for every single campaign, banner, creative, and marketing channel. Speak with your affiliate manager and get them to show you how you can create unique IDs for each and every banner, channel, etc. Knowing exactly which banners or landing pages or promos work best is essential to be able to optimize your campaigns. Affiliate marketing is not a "set and forget" process but is instead an ongoing process of continuously tweaking and optimizing.
There are entire books written about campaign optimization and it is well worth your time to educate yourself in this regard. Every extra percent that you can squeeze out of your traffic is more commission in your pocket. 
Something worth considering when joining an affiliate program is if they offer what is known as Smartlinks. These links are designed to do a certain level of auto-optimization for you. When a visitor reaches your site, the Smartlinks identify certain aspects of the visitor, such as their location, language, and more. The Smartlinks then present the visitor with an optimal offer based on this. This is an area where Algo-Affiliates shines, as they have built an AI-powered Smartlinks system that really drives up conversions. 
Find a reliable and reputable Forex Program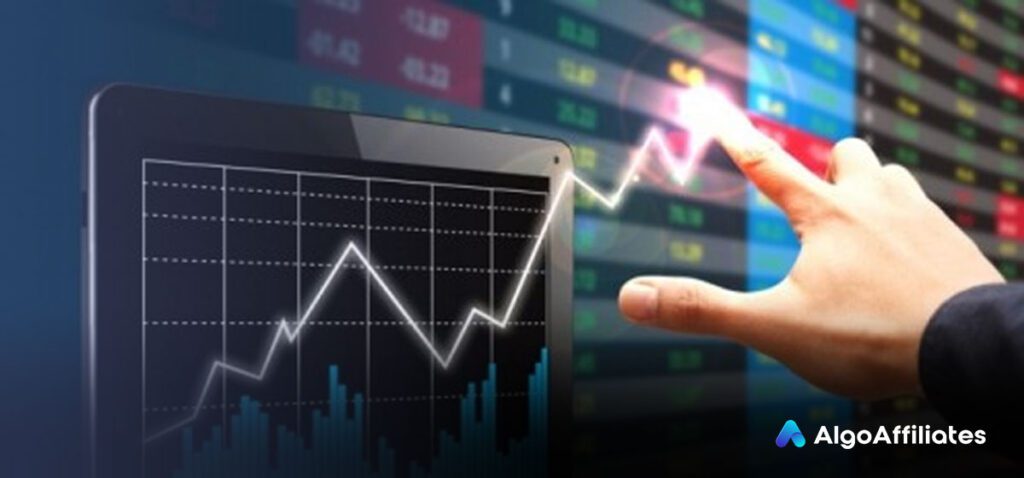 Finding a reliable and reputable forex affiliate program can be challenging, and there are many reasons as to why. Most people go looking for programs that give the highest commissions, but that should not be the only criteria when you are choosing one. The best affiliate programs work with leading and regulated brokers and this can make the job easier for you as they might already have a strong brand that is easier to promote.  Let us look at the other factors to look out for when selecting a forex affiliate program UK.
How Can I Promote a Forex brand as an Affiliate Marketer?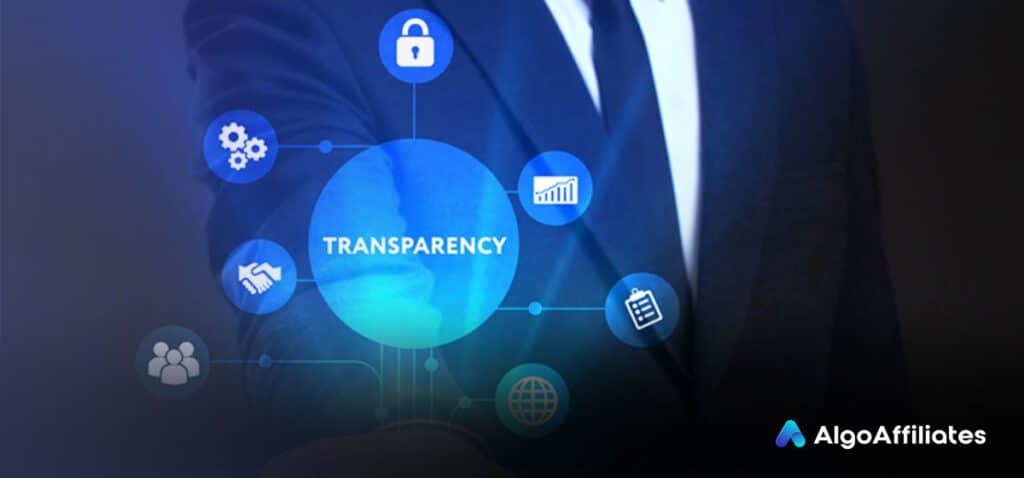 Know Your Facts and the Industry
To promote a brand as an affiliate marketer, you first need to have knowledge and experience in that domain or industry. You can promote the service through e-mails, newsletters, websites, blogs, or even social media as there are many opportunities to advertise across the internet. First, you should know that to get people to try a product or a service, you must be a reliable source. You need to know what you're talking about and help people with information and insights at times. Your content should reflect your knowledge and your audience's interest. You need to get as many people as possible around you that are interested in trading. You can open a website or a blog where you analyze the forex market and offer them valuable information so that when they are ready to take the next step of signing up with a broker, you are considered a trusted resource.
Build An Audience and a Social Profile
Creating an audience and a social profile as an affiliate marketer can be a hard and challenging road at times. You should stick to your content and the business that you work in and are passionate about. Promote what you like and what you use at first. Offer people your reviews about certain platforms and products that you think are good and which people can benefit from. Offer your audience insights, analysis, and tips about certain trading platforms or brands.
Be Creative with Your Marketing Strategy
Social media is also a platform where you can build your audience and base and maybe the easiest way to get to know people interested in forex. Social media platforms allow you to get innovative and creative with your information display and usually, creativity is well rewarded in affiliate marketing.
Don't stick necessary to a single tactic of marketing, you can always look up ways to work better, and you can always improve. There are books you can read, people you can talk to so that you get a better understanding of marketing and the products or services you're promoting as an affiliate marketer.
YouTube is a platform that can work very well with affiliate marketing. Yes, video can be good and it can be done on Facebook, Instagram, or Twitter. Video clips of information can do magic in marketing.
So, get creative with your way of promoting, you can make it smart and funny and catch people's eyes in an instance if you're creative enough. All that matters when you're an affiliate marketer is how much knowledge you have on the product and industry you promote and your content. Excellent content gets you good visitors and helps you build an audience, which you need when working with a UK forex affiliate program to earn money. On YouTube, you can even make tutorials. You can try out different platforms and tell your opinion about them which can get massive reactions. Content like this can make you seem trustworthy as you're telling your audience all the details there is to know about a certain platform or broker.
Be Present and Active on Forex and Affiliate Forums
Be present anywhere there's something about forex. Talk with people on forums and get to know exactly what it is an audience or a certain group of people is interested in when they want to trade and get into forex trading. Forums can be a good way to gain insights from other affiliates and what works for them. You can get e-mail addresses from forums and build a strong connection with a few people and then you can develop your business as an affiliate marketer. On trading forums, you will learn what traders want and the issues they have, which will give you inspiration of what direction to take your marketing campaigns.
On your websites and blogs, you can make pop-up subscriptions and gather e-mails so that you can later send your referral link to the individuals who know you for your quality website and content. Keep in mind that you can always improve, even if there's no immediate success, you can always turn it around by creating even better and more creative content for people.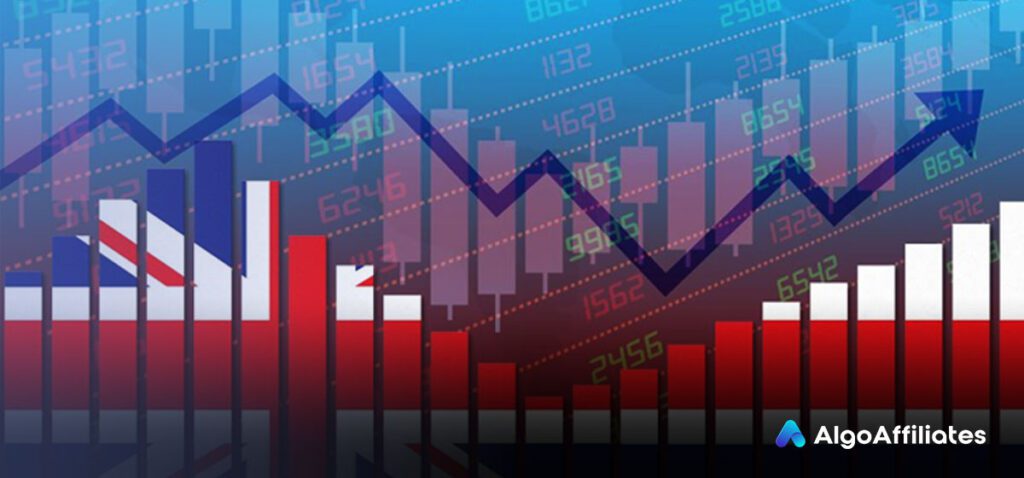 Join a Forex Affiliate Program and Start Earning Commissions
Now that we've covered some of the major points and considerations of working with top Forex Affiliate Program, it's time to roll up your sleeves and start doing the groundwork. Be sure to do things right from the beginning and the payoff in the long term will be extraordinary. Build trust and authority with your audience and don't force it. If you add value to them, you will see positive results. 
Top Forex Affiliate Programs List:
There is a broad range of forex affiliate programs and network providers that can deliver high-quality ads, marketing content, and support to help grow your affiliate business. Some are better geared for new affiliates, while others expect some level of expertise and traffic.
Below you will find some of the top forex affiliate programs to consider.  However, as with any business agreement, check the terms and conditions carefully to ensure you are entering into an agreement with terms that suit you, and be sure to fully understand any restrictions before you start.
1.  AdroFX Forex Affiliate Program
AdroFX has been in the forex business for 20 years. The service comes with a demo account so people can try it out and learn about the forex experience without risk. There is also an opening offer of a 100% deposit bonus to encourage users to open live trading accounts. Forex trading represents AdroFX's most active market, followed by CFDs and other types of market activity.
AdroFX provides its MetaTrader 4 app across the web, desktop, iPhone, and Android to enable anyone to track markets and make forex trades. MT4 shows all the common forex trading pairs and the spreads across different types of trading accounts, with forex swaps and contract details easily visible.
AdroFX offers a range of partner programs. During sign-up you will be asked how many clients you expect to bring in, how you acquire them and where they will come from. Note, the partnership can be canceled if you fail to meet that client delivery requirement.
For affiliates, there is access to a library of multimedia marketing assets for use with your content that supports 12 languages. There are also affiliate program managers on hand to offer support. Revenue opportunities include a $30 rebate per lot on trades, up to $1,200 based on the profit of a CPA client, and a hybrid approach of up to $600 CPA and $15 per lot, depending on the approach that you wish to take.
Benefits:
Regulated by the UK Financial Conduct Authority
Extensive market experience and a professional service
Unlimited earning potential
Commissions:
$30 rebate per lot
Up to $1,200 CPA
Up to $600 CPA and $15 per lot
2.  AutoFX Pro Forex Affiliate Program (Best Trading Automation Affiliate)
For the more professional investor, AutoFX Pro aims to automate the investment process, so the investor can take a hands-off approach to forex trading. Automated trading follows the numbers and not the sentiment of trades and makes for a more rational and disciplined approach.
Sophisticated automated forex trading software that is linked to the MetaTrader platform does the bulk of the work with investments. All the forex trader has to do is provide the capital, set their risk levels, and let the system do the rest. There is a range of forex trading options to choose from, and there's a news loader app that can deliver forex news to improve the client's decision-making in real-time.
AutoFX Pro's affiliate program offers $5 per sign-up and from 20% commission for less than $1,000, 25% commission for earnings between $1,000 to $3,000, and 30% commission for those who can break past the $3,000 target across every service that AutoFX Pro offers.
You can discuss the various products across your content and how they work, which gives plenty of scope for fresh articles and engagement. AutoFX Pro's range of services includes:
Forex Remote Trade Copier
Forex Local Trade Copier
Forex News Trader
Remote Trade Copier Unlimited
Benefits:
AutoFX Pro apps work with the MetaTrader system
Friendly and professional affiliate system
Monthly payouts
Pays to PayPal, Skrill, or WebMoney account
Commissions:
Startup bonus of $5 for every account
Earn up to 30% commission for every sale/subscription
3 tiers of affiliate commission (20%, 25%, and 30%)
3.  Plus500 Forex CFDs Affiliate Program
Plus500 deals in the exciting world of forex trading via CFDs. There are big warning signs plastered at the top and bottom of their website that "CFDs are complex instruments and come with a high risk of losing money rapidly due to leverage. 79% of retail investor accounts lose money when trading CFDs with this provider."
Despite these warnings, and based on their numbers, the fact is 21% of traders are making money, possibly a lot of it which might tempt seasoned forex traders. If you can speak their language, then Plus500 enables trading with leverage, which they explain as "Allowing you to trade higher amounts with less capital, meaning that any potential profits or losses will be multiplied. Thus, a leverage of 1:50 means you would need $200 to place a $10,000 trade." This is all done on desktop or mobile apps across forex, crypto, and other markets, with a demo version to try out strategies risk-free.
Plus500 is a highly respected global brand which makes it a much easier sell as an affiliate. When you join Plus500, you get access to a dedicated affiliate manager for support and to help you achieve.
The Plus500 affiliate program provides a range of banners, widgets, and logos to help you to promote their services. Affiliates can earn between $200 and $800 CPA. It is important to note, however, that this affiliate program and service does not operate in the US or Canada, but it is available in over 60 other countries.
Benefits:
Authorized and regulated by the UK Financial Conduct Authority among others
Plus500 Ltd is listed on the London Stock Exchange
Has high-profile sponsorships of several global sports teams including the Chicago Bulls and Real Madrid for great marketing exposure
Commissions:
Per trader, from $200 to $800 CPA
2-tier affiliate structure to earn from affiliates you refer
4.  Algo-Affiliates Forex Affiliate Network (Best Forex Affiliate Network)
Algo-Affiliates,  have over 1,500 affiliate offers across a range of financial, consumer, and other niches. For those looking to promote forex, we have a selection of offers for particular regions and markets.
Forex offers for brokers, trading bots, signals, and much more. This gives you a good variety of options to upsell and cross-sell.
Algo-Affiliates work with beginner affiliates through to super-affiliates to help you achieve success. Each forex, crypto, and similar offer has been tested and optimized for maximum conversions. Through our intuitive dashboard, you will find a massive library of marketing content to use, as well as detailed reporting and analytics.
As a partner of Algo-Affiliates network, you will also be able to use our AI-powered Smartlinks that automatically adapt your ads to show your readers the most relevant offer for them which boosts conversions. You will also have a dedicated affiliate manager to support you and assist with whatever you need. Plus, to top it all off, we always pay on time.
Benefits:
Access to a wide range of finance and investment affiliate offers
New and unique offers that change frequently to support fresh content
100% free to join
High EPC and self-conversion rates
Commissions:
Various commissions and payouts from CPA, CPL, EPC, and so on
5.  eToro Forex Affiliate Program (Best Global Forex Brand)
eToro is a huge name in the trading world and comes with high-level brand power for trading stocks, crypto, and forex. However, there is a very long list of countries where eToro is not available, notably Japan and New Zealand. For everyone else, including 20 million existing users, eToro offers a great investment service with a slick app and plenty of features.
eToro offers free or low-cost trading and copy trading that tracks the activities of other investors among other benefits. Note that eToro works in US$ and there may be transaction and conversion fees that can impact a trader's initial investment.
The eToro partner program is available through a simple sign-up process and offers increasing benefits the higher up the affiliate ladder you go. You can choose from CPA or rev-share. CPAs can reach up to $400 and rev-share pays 25%.
Benefits:
Smart portfolios make investment easy
Great incentives to grow your audience and investor numbers
eToro is a leader in social trading and this is a growing niche
Commissions:
25% of the net revenue generated by new referrals
Up to $400 CPA
6.  Forex Trendy Affiliate Program (Best Forex Data Service)
Unlike most of these entries, Forex Trendy is not a trading platform but instead, it is a tool to help make customer trading decisions better on whatever platform they do use. Helping to increase the size of a trader's wins and limit the losses, Forex Trendy scans leading forex pair activity and helps avoid periods of market uncertainty by identifying chart patterns, including triangles, flags, trend lines, and so on.
With live charts, audible alerts, and other messages for subscribers, Forex Trendy acts as a valuable force multiplier for experienced investors and it can also help newcomers to avoid costly mistakes. As an alternative type of product, Forex Trendy should also be great to cover in forex blogs.
The Forex Trendy affiliate program is a simple one to join and everything you need to get started and add to your content can be found on one page, which is a refreshing approach.
Once the ads are running on your site, the affiliate program will automatically add up your subscribers and deliver payments on a regular basis, and this will continue growing as long as your audience keeps their subscription up. With a relatively low cost of $37 per quarter, it should be small change for investors and convert easily.
Benefits:
A unique value proposition for traders
Range of banners and marketing content
Commissions:
Up to 75% commission of the $37 Forex Trendy subscription
Initial revenue from each sale is $27, then another $27 every 3 months recurring
7.  ForexMentor Forex Affiliate Program (Best For Trading Educators)
Forex and currency trading can come with a steep learning curve no matter how simple the apps make trading look. To learn about currency trading, there are plenty of professionals out there willing to share their advice, for a price.
Peter Bain is a pro-level trader with huge experience and plenty of advice to impart, primarily on reading price actions. ForexMentor provides access to his team's insights based on their years of trading through good and bad markets. Through lessons, videos, online chat, and the team answering questions, traders can learn to trade like a pro from $97 a month.
The ForexMentor affiliate program, managed by ShareASale, offers a 30% commission on their multi-level training products, like Coach's Corner and "Simple 1-2-3 Forex Trader" with various other forex courses available to promote. These include lessons for all levels of trader, with manuals, videos, and extra resources, plus chat and Q&As.
Benefits:
Many people want to learn about trading before they start and continue learning
Commissions:
8.  Exness Forex Partnership Program (Best for Business Bloggers)
Exness is a UK-based trading platform for businesses; it does not operate with casual or retail customers. Exness aims at delivering the smoothest trading experience for B2B traders. They offer a trading engine that uses complex mathematical algorithms to ensure the best prices, with low trading costs. They have servers around the world and handle 80% of trades to be executed in under 25 milliseconds, dealing with $2.8 trillion in global monthly trading volume.
If you have a corporate or business-focused trading audience, then the Exness Partnership is ideal for your readers. With a top earner picking up $2.9 million per month, there are massive opportunities in the land of business trading. As a business-focused broker, Exness holds valid licenses for most markets, instant deposits and withdrawals, zero commission payments, and extensive support and education.
The affiliate program offers $25 for signups and up to $1,850 for qualifying traders. Affiliates get some seriously stylish marketing materials to use including banners and landing pages, as well as daily payments, and instant withdrawals. All that with real-time statistics and a mobile-friendly dashboard.
Benefits:
Business focus makes this ideal for the B2B audience with big rewards
Impressive potential rewards based on major trades
Quality focus on service, affiliate marketing, and payments
Commissions:
$25 CPA upfront
40% of Exness' revenue based on trading activity, up to $1,850
9.  AvaTrade Forex Affiliate Program
AvaTrade is a global player in the forex markets, operating in over 150 countries. AvaTrade is licensed and regulated in many major markets and is rated as good for beginners in the forex trading world. It offers copy trading so customers can move with the markets, and mobile apps providing all the charting and trading tools anyone would need.
AvaTrade's affiliate program is slick and professional, enabling you to introduce clients and sit back and take the rewards from their trades, up to $1,000 per client. AvaTrade's affiliate program provides plenty of training videos to give you content ideas, plus banners and other professional tools to help with your marketing efforts.
Benefits:
Strong brand and reputation, with plenty of marketing power
Fine-tuned for beginners investing in the forex markets
Commissions:
Up to $1,000 CPA or 50% Revenue share
Extra rewards if you bring in large clients
10.  BlackBull FX Affiliate Program (Best for Social Media Affiliates)
BlackBull is an internet-era forex broker, with several features that put it above those with a traditional trading platform. Bringing the institutional investor experience to the retail market, they provide a high level of service and a range of investment accounts for all types of traders.
Note that BlackBull does not support clients in the US market but is widely supported across Europe and Asia. It is also the number one rated forex service on many review sites.
The BlackBull affiliate program was built by people who clearly understand affiliate marketing and modern online marketing. There is a social influencers package aimed at content creators, streamers, and at those who are into their social posts with unlimited earnings.
Then there's the CPA affiliate program with up to $1,000 in earnings per client, and 10% of sub-affiliate earnings. Finally, there is the broker package for those introducing industry or business clients. All that with strong client education content, great marketing materials, and more, make the BlackBull affiliate program highly attractive.
Benefits:
Great range of trading and affiliate account packages
Strong understanding of social media affiliate needs
Commissions:
CPA up to US$1,000 per client
Unlimited earning potential
Incentivized bonuses for referring more business
11.  FxPro Forex Trading Platform Affiliate
FxPro offers access to a range of trading platforms including its own proprietary products, alongside MetaTrader 4 and 5, plus well-featured mobile apps. For forex trading, FxPro offers 70 pairs across major, minor, and exotic currencies to balance levels of low and high-risk investment. In addition, FxPro has millions of customers with high satisfaction ratings and major regulatory approvals.
The FxPro affiliate program offers two tiers for affiliates, providing commissions on your referral's trading activity and sub-referrals. FxPro provides a CPA of up to $1,100, based on the size of deposits. There is plenty of affiliate marketing materials and excellent support to help you win clients.
Benefits:
Dedicated account managers for 24/7 support
Strong brand in the FX space
Commissions:
Up to $1,100 CPA
Up to 55% rev-share of active traders
12.  XM Forex Affiliate Program
XM offers traders access to trade forex with ultra-low spreads on any of the 10 popular trading platforms they provide. There are demo accounts to test the water and trading accounts using MetaTrader and XM's WebTrader. Clients get a personal account manager, tutorial videos, market research, analysis, and live help.
The XM affiliate program offers a quick 3-minute signup and up to $650 CPA with no limits on commissions through a sliding scale. That's backed up by real-time reporting, weekly payments, and affiliate marketing material provided in 25 languages to really expand your reach. In addition, you will also get a cut of sub-affiliate activity.
Benefits:
Full range of trading options including FX, crypto, stocks, indices, and more
Regulated by FCA, ASIC, and CYSEC
Commissions:
Up to $650 CPA
$25 commission per lot
Bonuses of up to $10,500
13.  LiteFinance CPS Forex Affiliate Program
LiteFinance's LiteForex platform takes a slightly different approach to the world of forex, by focusing on the social world of professional trading, aka copy trading. With this automated copy-trading system, social trading empowers learners and professionals to clone the best trades, trade independently, share forex news and information, and communicate with other traders.
LiteFinance affiliate program has 2 affiliate partnership offerings including a revenue share and CPS option. The revenue share offering pays up to $15 per trade plus 10% of any sub-partner's profits. The multi-level CPS offer pays a $50 CPA and 10% of any sub-partner's income.
Benefits:
A social approach to copying and using trades
Commissions:
Revenue share: Up to $15 per trade and revenue up to $2,000
CPS: $50 per trade and up to $6,800 of sub-partner profit
14.  RoboForex Affiliate Program
RoboForex has almost 20% of its customers in Brazil, with a fair number spread across the rest of South America. Registered in Belize, it serves that continent well, but also has plenty of users from around the globe. In Europe, you can use RoboMarkets since they are the same entities.
RoboForex offers tight spreads for forex trading and rapid trades, but it is limited to US dollars, UK pounds, and the Chinese yuan as operating currencies. It also has regular giveaways, including $1.2 million to celebrate its 12th birthday. RoboForex offers various accounts including, Trader, Partner, and CopyFX Trader, and provides plenty of daily information on the latest moves in the forex market.
RoboForex has a range of affiliate and bonus programs, aiming to provide affiliates and the clients they refer with the best promotional offers for forex and financial market trading. They offer a revenue share of up to 70% of instant partner commission or a loyalty program offering up to 20% of the total partner commission.
A VIP program could make affiliates up to $6,500 on 1,000 lots of USD/EUR trades, just to get a scale of how good things could be for affiliates that attract large and successful clients via their content.  And there are big bonuses on top of all that to drive sales and boost interest.
Benefits:
Strong Latin American focus but global reach
Commissions:
Revenue share of up to 70%
Loyalty program offers up to 20% based on commissions
15.  FXGiants Affiliate Program
FXGiants has a large global footprint but is not available to UK or US customers.  It offers the usual forex and other markets trading services online, with AutoTrade options and plenty of bonuses for eager traders. FXGiants also boasts a choice of trading platforms including MT4 and their own FXGiants platform, plus their mobile app.
The FXGiant's affiliate program provides all the tools and marketing material you need, including a library of resources and an intelligent tracking system, and detailed reporting to keep tabs on your performance. FXGiants doesn't go into too much detail about the rewards, but you can earn up to $800 per client.
Benefits:
Strong Latin American focus but near-global reach
Commissions:
CPA basis offering competitive commissions
Summary
These affiliate and partner programs mentioned represent some of the best that the online forex world has to offer. Which ones you choose to partner with will depend on your specific needs and your target audience.
Forex affiliates are some of the highest earning affiliates, thanks to the super high commissions offered by the programs. However, forex affiliate marketing is extremely competitive, so it is vital to do thorough due diligence of any program before signing up.