There is no denying that finance affiliate offers are some of the most lucrative and they present incredible opportunities for affiliates. From crypto to payday and cash advance loans, insurance to digital bank accounts, and investments to trading, there is no shortage of finance options for publishers.
One of the fastest growing areas is payday loans, also known as cash advance loans, which can help people out of a tight spot when traditional bank loans aren't an option. From covering unexpected or fast-rising bills, or funding unplanned events, these short-term loans are a fast and practical solution to a rapidly expanding need.
First A Quick FAQ's about Payday Loan Affiliate Programs: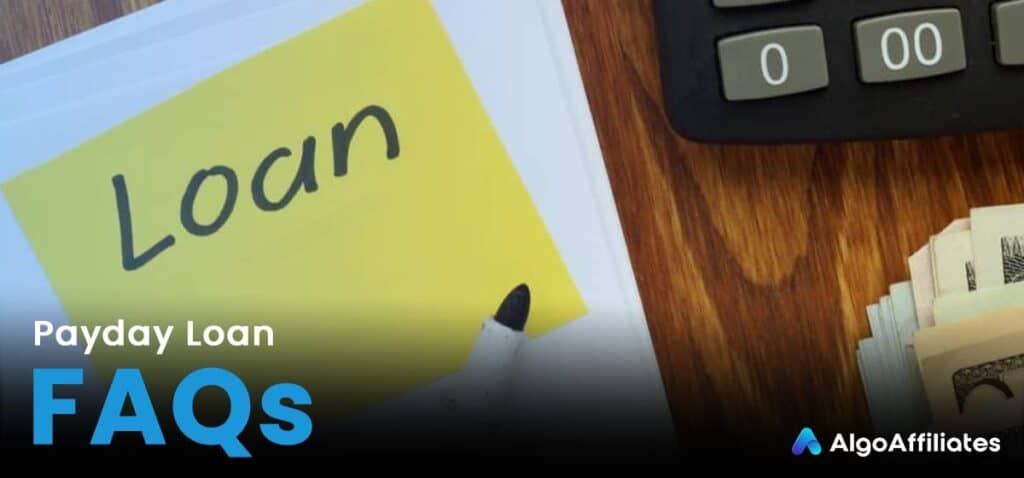 1.     How do payday loans work?
Payday loans, often referred to as Cash Advance loans, provide people with fast access to a short-term, unsecured, personal loan. In years gone by, the loan would be paid back on the next payday, hence the name. Nowadays, these loans are typically paid back over one to three months.
Amounts borrowed range from $100 to $1,000. The APR interest rates are generally in the range of 400% and 1,000% but since people only borrow the money for a short period the actual interest amount paid is not as terrifying as those APR numbers.
Repayment amounts and dates are made clear during the application process. They are typically taken out of the applicant's salary or bank account on payday.
2.     What are the Benefits of A Payday Loan?
There are various benefits which is why so many people use payday loans over bank loans. Firstly, most payday lenders do not require credit rating checks, which means that people with poor credit scores won't be able to get a loan from their bank. Another key benefit is speed and convenience. A borrower can go online, complete a form, be approved, and receive the money all within less than 24 hours.
3.     What are Payday Loan Affiliate Programs and How Do You Make Money With Them?
In an increasingly chaotic world, where personal or major dramas can affect families, spread across regions, or have a global impact, the number of people in need of short-term cash is growing. These events can impact almost anyone, at any time, and with more people lacking savings, flexible options like payday loans can help.
The ability to borrow a few hundred up to a thousand dollars until payday is a practical option for many, despite the high-interest rates typically charged. Nowadays, people go online to find solutions to everything including their need to borrow money.
Payday loan affiliate programs let affiliate marketers promote payday loans and for every qualified lead or approved loan, you earn a commission. Many of the payday loan affiliate programs refer to themselves as a leads marketplace. In this case, the company behind the affiliate program is not a lender but instead sells the leads from the affiliates to lenders.
4.     Why focus on payday loans?
The short-term loan business is huge, worth some $9 billion in the US alone. The term is a constant search performer in the US and UK (and most popular in Jamaica!), and demand will only rise during turbulent economic times as even people with previously good credit find themselves struggling.
With plenty of competition, there are loan providers and affiliate networks looking to work with strong and upcoming sites and creators that can deliver them leads in return for growing revenue. And after payday loans, you can focus on traditional loans, credit, and many other booming markets with equally strong performance.
5.     What are other options payday affiliates can discuss?
Taking a balanced approach to payday and any financial products will put content creators in better standing with their audience. Mention other ways to access money, from friends and family to the easiest ways to get a small overdraft or traditional loan.
Also, highlight quick ways that people can earn money to help them avoid the risk of getting into a debt trap. Finally, always mention financial advice services that can provide professional advice to consumers.
6.     How to become an affiliate for payday loans
The affiliate sign-up process is largely the same as most other affiliate marketing programs. Applications are typically easy and fast for most networks, with a single form to fill out. But, as with any financial affiliate program, they may want to do additional due diligence before approving you.
Note, they will not want their products associated with creators who seem focused on producing spammy or unrealistic content. Financial services advertising is always under tight scrutiny and regulations, so make sure to play by the rules.
Once accepted by the affiliate program, you can share your affiliate links, adverts, and other marketing opportunities with your audience. With diligent campaign management and optimization, you could be the next payday loan super affiliate.
15 Top Payday Loan Affiliate Programs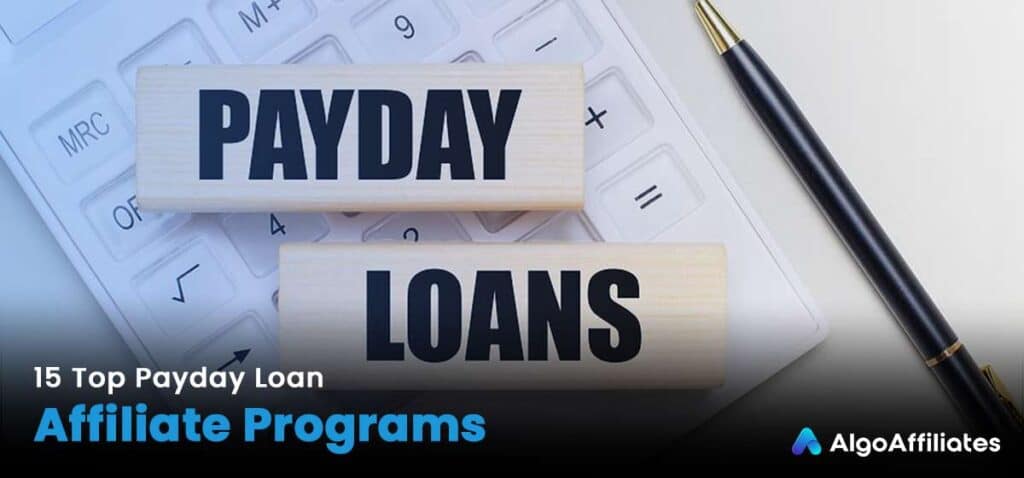 There are many cash advance affiliate marketing programs you can consider, however, partnering with the right programs can be the difference between ordinary and extraordinary commissions. Below are 15 of the best payday loan affiliate programs you should consider.
1.     LeadsMarket Affiliate Program
Stretching across the Atlantic to cover the US and UK markets for payday loans, LeadsMarket has been operating for over 10 years. It paid out over $100 million to affiliates in 2020, and provides access to loans from over 1,000 lenders, making it one of the more comprehensive and flexible marketing programs for affiliates when it comes to loans.
Offering payday, personal, and title car loans, there is a range of options for your audience and the benefit of substantial experience and backing when it comes to the offers on display. They also have blogs with statistics you can quote to highlight common use cases, and let people know they are far from alone.
LeadsMarket Key Stats:
Commission: From 3% of revenue
Payment: Weekly ($100 minimum payout)
Cookie life: 30 days
Provider: LeadsMarket
2.     Algo Affiliates Payday Marketing Program
With a growing number of payday loan companies offering affiliate programs around the world, it can be easier to sign up with an affiliate network like Algo Affiliates and access payday offers for many different advertisers.
Algo-Affiliates, provides a performance marketing-based approach that lets you promote the full range of finance and payday loan offers we have. Every offer has been optimized for maximum conversion.
Our AI-powered Smar-tlinks use traffic monetization algorithms to deliver the most relevant offer to your site visitors, so that you get more conversions, more often. Tracking your performance and analyzing your campaigns is super easy with our intuitive dashboard. Join Algo-Affiliates for all your payday loan affiliate offers.
Algo-Affiliates Key Stats:
Commission: Varies per offer
Payment: Monthly
Cookie life: 30 days
Provider: Tune (HasOffers)
3.     Brigit Affiliate Program
Taking a slightly different approach to payday loans, Brigit is a financial health app that aims to help users build a strong financial future. As part of that, alongside budget management, credit monitoring, and options, there is a cash advance option for up to $250 for US customers.
Affiliates can promote the Brigit app alongside payday loans as a more attractive option, with no credit checks and minimal interest or fees. The mobile app creates a great deal of value for longer-term financial stability, and this can serve as a great sales pitch.
 Algo-Affiliates Key Stats:
Commission: $10 per sign-up
Payment: 5 Business days after a lead has met certain requirements
Cookie life: 30 days
Provider: Partnerize
4.     CheckCity Affiliate Marketing Program
CheckCity offers a range of loans including payday loans and has a highly active affiliate program to drive business through its growing range of partners. It operates across the US and provides plenty of financial insights alongside loan offerings to help people get better at managing their money.
The CheckCity affiliate marketing program, powered by CJ Affiliates, offers partners a dedicated affiliate manager, marketing content, and promotions. There are also bonuses for top affiliate performers that could make this option more profitable for those that specialize in the payday loan segment.
CheckCity Key Stats:
Commission: $1 per signup, $50 per check
Payment: Monthly
Cookie life: 30 Day
Provider: CJ Affiliates
5.     Mr Lender Affiliate Program
Mr Lender is a UK-based affiliate network, registered with the Financial Conduct Authority. It provides access to a range of short-term loan affiliate programs. It provides affiliates with real-time statistics through a control panel, and you can offer access to same-day, short-term, and other loans to your audience, with XML integration into your site.
The Mr Lender affiliate program also offers marketing opportunities from email and SMS marketing, with affiliate managers to help with any technical or marketing issues. The company's site also has a range of practical advice content that you can share or use as the basis for your own content pieces.
Mr Lender Key Stats:
Commission: Varies depending on the product
Payment: Not specified
Cookie life: Not specified
Provider: Mr Lender
6.     Zoca Loans Affiliate Program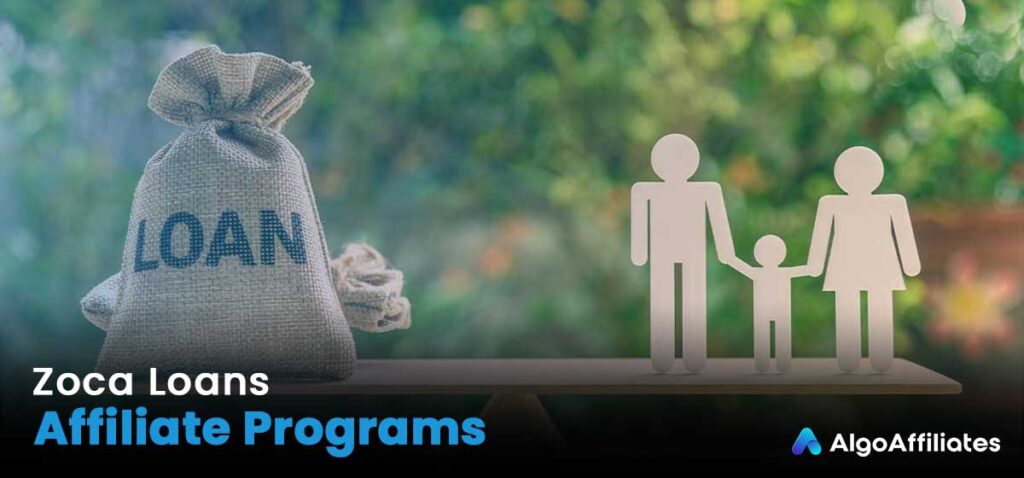 Promising "Simple, Small Loans", Zoca has a more friendly look to it than many providers and offers customers a five-minute application process requiring basic income and bank details, with funds available the next day. Zoca customers can repay their loans early to minimize interest payments.
The Zoca Loans affiliate program provided through Partnerize, offers affiliates a $5 reward per lead, which isn't the highest, but there is a 30-day cookie to keep you earning even if the potential lead only returns a few weeks later.
Zoca Loans Key Stats:
Commission: $5
Payment: Monthly
Cookie life: 30 days
Provider: Partnerize
7.     CashNetUSA Affiliate Program
CashNetUSA is an online, direct lender that offers payday loans and other loan products. They aim to approve loans within 24 hours, and they also grant loans to people with bad credit. It is worth noting that their APR rates vary substantially from state to state.
The CashNetUSA affiliate program is well known to have excellent conversion rates and offer highly competitive payouts. They provide their affiliates with plenty of marketing materials and personalized support. You won't find many details about the program on their site, and you have to email them in order to signup as an affiliate.
CashNetUSA Key Stats:
Commission: Tailored options
Payment: Monthly
Cookie life: Not specified
Provider: CashNetUSA
8.     LeadsGate Loans Affiliate Network
LeadsGate is another affiliate network providing affiliates with access to a range of payday loan lenders without the hassle of signing up for each one individually. LeadsGate offers a comprehensive marketing solution for both payday and traditional loans for the US market, so you can cover a range of content with your affiliate adverts and pick-up rewards.
Easy to sign up for, LeadsGate's affiliate program offers up to $230 in rewards per deal, provides a priority selling system for better earnings, and even pays out for declined leads. High-performing affiliates also get the latest offers designed exclusively to drive strong performance.
LeadsGate Loans Key Stats:
Commission: 3% commission up to $230
Payment: Bi-weekly ($500 minimum payout)
Cookie life: 90 Days
Provider: LeadsGate
9.     LeadNetwork Affiliate Program
LeadNetwork is a leading pay per lead marketplace for payday loans. They have built their own lead optimization technology which helps to more conversions, and ultimately more commission in your pocket.
LeadNetwork appears to be very partner-focused, so as one of their affiliates, you can expect to get great support and advice. All of this, plus their real-time stats, detailed analytics, APIs and forms, great payouts, and timely payments, make LeadNetwork a great choice for payday loan affiliates.
LeadNetwork Key Stats:
Commission: $2-$230
Payment: Weekly ($100 minimum)
Cookie life: Not specified
Provider: LeadNetwork
10. DrCredit Affiliate Marketing Program
Another company looking to help people repair their credit, DrCredit offers access to a range of finance products. Badged as an all-in-one program, it works with a selection of lenders that will provide customers with the most appropriate product and rate, depending on their circumstances.
DrCredit's affiliate program covers the company's range of services, including debt consolidation, car loans, credit, personal loans, and more, so affiliate marketing promotions can be used in a more general approach to finance. With real-time statistics and reporting for affiliates, there are a lot of analytical details to track your growth and performance.
DrCredit Key Stats:
Commission: Per lead commission and 15% on sales
Payment: Weekly ($50 minimum payout)
Cookie life: Unknown
Provider: iDevAffiliate
11. Zero Parallel Affiliate Program
Zero Parallel works to match people in need of loans and credit with banks and finance providers. Zero Parallel has been in the affiliate loan space for many years and offers outstanding service and payouts.
The Zero Parallel affiliates program provides access to a top lead management system, optimized templates for content, professional support, and a seamless experience for affiliates. All of that is aimed at helping you scale your opportunities and revenue, with strong commissions. Note that there is a service fee for access to the lead management system, but that is waived for high-performing affiliates as part of the bonus program.
Zero Parallel Key Stats:
Commission: Up to $220 per confirmed lead
Payment: Weekly
Cookie life: Not specified
Provider: Zero Parallel
12. PayDay Mansion Affiliate Program
PayDay Mansion offers a range of sites to promote on a pay-per-lead model. It is very evident that PayDay Mansion has invested a lot to ensure their affiliates have everything they need to succeed including a huge selection of professionally designed landing page templates.
The PayDay Mansion affiliate program offers a range of PPL offers to drive traffic to. It also has sites that work across the US, UK, Poland, and Australia to broaden your reach. As with many payday loan affiliate programs, the CPL is not fixed so higher-quality leads can boost earnings, something to focus on during content creation strategies.
PayDay Mansion Key Stats:
Commission: From $1 up to $130 depending on various conditions
Payment: 14 days (top earners get faster payments)
Cookie life: Not specified
Provider: PayDay Mansion
13. Stop Go Networks Affiliate Program
Stop Go Networks is a dedicated, loan lead generation company that operates across the United Kingdom and the USA, since 2010. Stop Go Networks has separate systems for lead distribution to offer payday loans, car finance, and, traditional installment loans to your audience. It supports the Loanza network which works with more than 100 different lenders to provide the best results.
The Stop Go Networks Affiliate program provides affiliates with the opportunity to promote all their products and of course, payday loans.  Their technology allows affiliates to instantly know when leads are complete and can show the value of each one in real-time. They provide different campaign types for different levels of affiliates including CPA, CPC, and CPM.
Stop Go Networks Key Stats:
Commission: Varies per offer
Payment: Monthly
Cookie life: Not specified
Provider: Stop Go Networks
14. Profitner Affiliate Program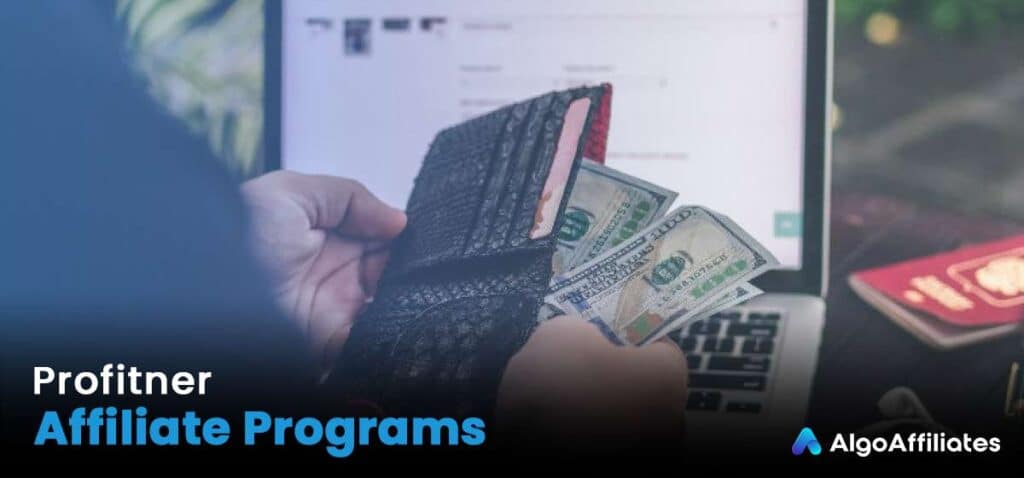 Profitner is a dedicated payday and personal loans affiliate program. Profitner gives their affiliates access to various marketing tools including JavaScript forms that you can embed in your sites, API access for customer integrations, and plenty of high-converting creatives.
Profitner claims to add 34% to your profits by using their smart earning system that provides high-converting forms and landing pages. It also claims 90% of all leads get matched and sold to lenders, which results in an impressive 30%+ conversion rate. There are exclusive offers for top performers, and they provide support for all affiliates from newcomers to professional businesses.
Profitner Key Stats:
Commission: 90% revenue share, up to $230 per lead
Payment: Weekly
Cookie life: Not specified
Provider: Profitner
15. Check Into Cash Affiliate Program
Check into Cash has been providing payday loans and cash advances since 1993. They are well known for their land-based stores across the US, but they also offer an online service. Borrowers can get a payday loan of up to $1,000 (varies per state) that will be in their account within 24 hours of approval.
Check Into Cash belongs to the Community Choice Financial Group, which has various other brands that provide short-term loans too. This is a great way to keep your payday offers fresh and converting.
Check Into Cash Key Stats:
Commission: $10 – $30 per lead
Payment: Monthly
Cookie life: 45 days
Provider: CJ Affiliate
The Power of Finance Affiliate Marketing Programs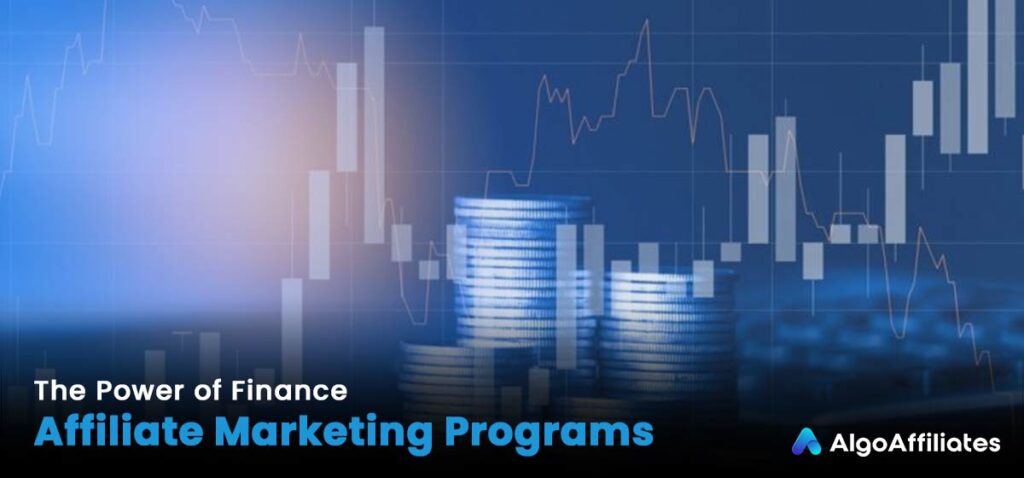 Finance is among the top earning verticals of affiliate marketing programs. Many bloggers, websites, and influencers have built a reputation offering information, advice, and discussion across typical areas of investing, savings, and money management.
Alongside those, the growth in the need for cash advances or payday loans shows growing demand, so they should be used across a balanced content strategy. You might also focus on:
Investments – Stocks, bonds, crypto, and NFTs.
Savings – Short-term to long-term, and pensions.
Money management – Help people make the most of their money.
The best accounts across checking, current accounts, savings, and loans.
Credit products, including credit cards, loans, and payday loans.
Non-traditional finance, such as art and antiques.
Whatever the content, covering the option of a cash advance loan is increasingly likely to help build up your affiliate income. You should note that most payday loan sites are not lenders but instead, they connect the borrower with a loan broker who will find them the best, or most appropriate deal, depending on their circumstances.